---
Create Easy Ajax Based Polls For Your Sites or Blogs
Create polls that can run on any website or blog.
Embed the polls with simple javascript call
Unlimited number of options for every poll
Graphical presentation of results
Optional limit of votes per IP address
All free and open source
And It's FREE!
---
Get More Great Software:
Watu Exam: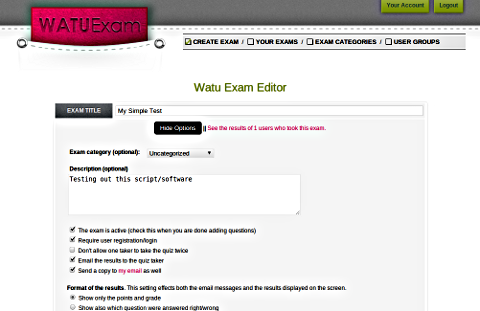 Create knowledge quizzes, exams and tests
Let students login and see their results
Rotate questions, set time limit
And more...
Watu Quiz: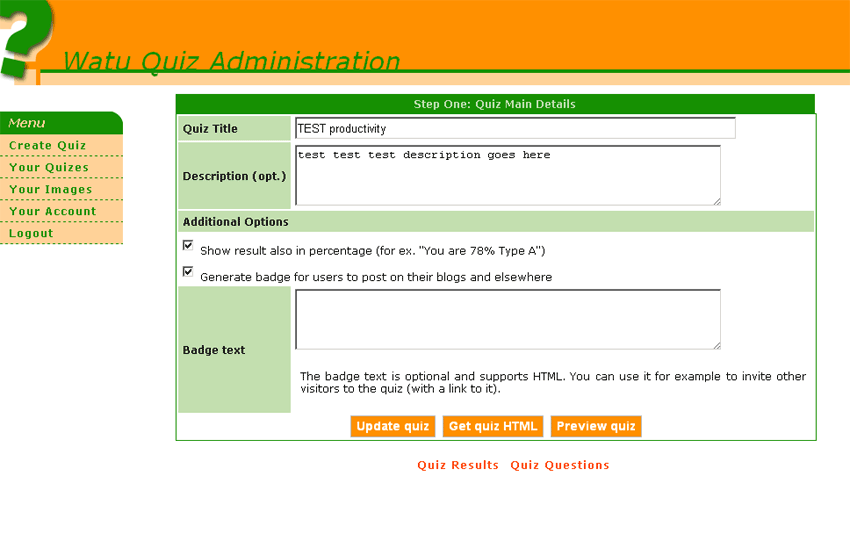 Create funny and entertainign personality quizzes
Embed the quizzes in any website or blog
Embed your affiliate links or other ads to make money
And more...
---
Technical Requirements:
BroadFast is a web based software. It needs the following platform:
PHP 5.0 or newer
MySQL 5.0 or newer
The software works fine under Apache on Unix/Linux and Windows. It works on IIS as well although is less tested.
---
Not exactly what you are looking for? Let me know your specific need and I'll see if I can help. Maybe you are looking for our exam software?
You can also make money with us. See how!